Moving home with your plants in tow and having them all thrive in their new environment is no
easy task. This is particularly the case if you are passionate about amassing a wide variety of
houseplants and garden ornamentals. That being said, you'll be relieved to learn that if you plan
ahead of time, you'll be able to move your garden to a new home in a breeze. To help make your
garden relocation easier, here are seven tips for moving your garden to your new home.
1. Create a Plan
When planning on moving your garden, you should make a list of all the plants you intend to
transport. This will assist you in determining what supplies you will require to transport the
plants safely to their destination. Additionally, if you have the time, you should visit your new
home and assess the garden's conditions and the types of soil and sunlight it will receive. It will
allow you to determine which plants should go where making the transplantation process less
stressful.
2. Prepare Your Plants for Transportation
Get ready for the relocation a week ahead of time by removing any dead branches and leaves.
During this time, you may do some pest and weed control. If you start doing things a week
earlier, you'll have plenty of time to replant your plants. In fact, including your garden in your
family relocation timeline is going to help you create and stick to a schedule that will ensure
your plants survive and thrive in the new garden.
Additionally, you need to make sure to water any plants you want to uproot or transplant a day
before you actually do so. If you saturate the solid with water, you won't have any trouble
removing the plant from the soil because the roots won't be dry. Similarly, if you want to
propagate your plants by cutting them into smaller pieces, you should do it as near to the move
as feasible. After all, your plants might suffer irreparable harm or even die if left exposed for too
long.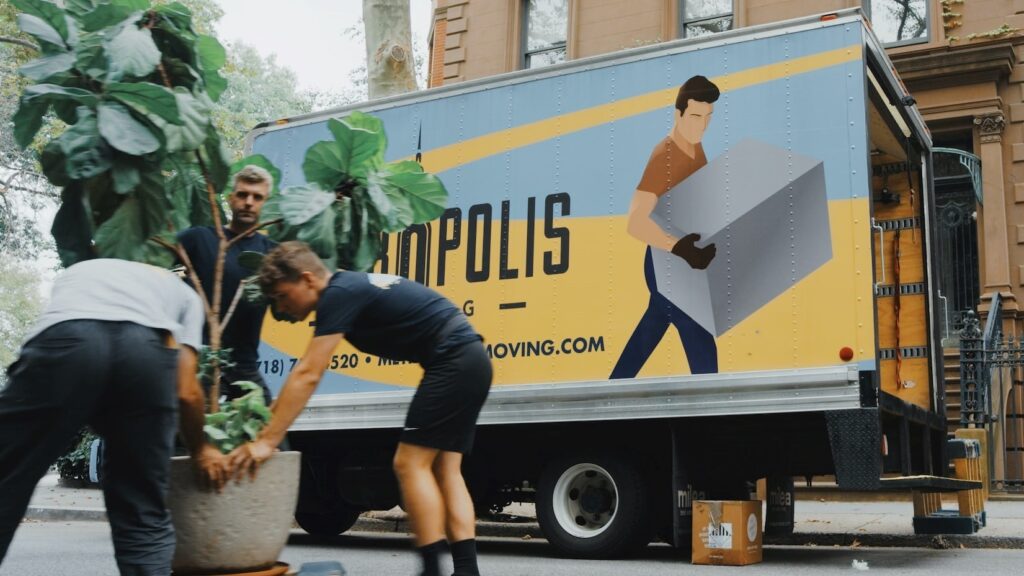 3. Think About The Weather
Taking the weather into account is one of the most significant gardening recommendations we
can provide. The weather can significantly affect the success of transplanting and uprooting your
plants. Roots exposed to the elements are particularly susceptible to extremes in temperature.
This is why spring or fall are the best seasons to do it if you have any say over when you
relocate. These two seasons provide months with ideal weather for uprooting and relocating
garden plants. However, while seasoned gardeners can likely successfully relocate a garden in
the summer or winter, people new to gardening should avoid doing this altogether.
4. Trim the Plants
Trimming plants can help them save more of their own energy. This is why it is so important to
do it before moving your garden. Uprooted plants lose a lot of energy during the moving process
to your new house. However, trimming your plants will ensure that they remain healthy enough
to survive this ordeal. It will also enable them to quickly regain their strength after replanting. As
a bonus, it will give your new garden a beautiful new look. Your plants will sprout fresh new
shoots in no time!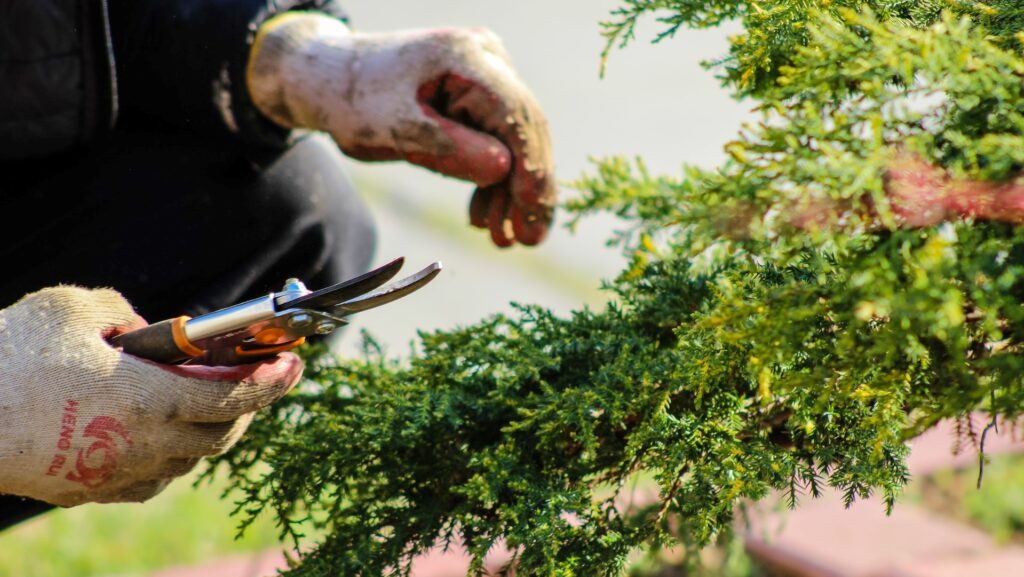 5. Use the Right Tools for the Job
When the time comes to finally uproot your plants, you must water them once more. After that,
you must get all the important gardening tools out. The next step is using a trowel to dig a hole
around your plant. Just to be safe, make that circle big enough that you won't accidentally sever
any roots. Wrap the root and as much dirt as possible on it after removing the plant from the
ground in a moist burlap bag. If you do this property, your plants may essentially "live" in such
conditions for a few days. Therefore, if you are unable to root them immediately after moving in,
you need not worry. However, this doesn't mean that you should leave your plants out to dry.
Make sure to transplant them into your new garden as soon as possible.
6. Properly Pack Your Plants
It's a good idea to have a box to keep a few potted plants. Secure the area surrounding each plant
with bubble wrap or newspaper. This will keep them from shifting about in the box and allow
them to travel upright. If you don't want to use boxes, you can put your plants in tote bags.
Additionally, if you have to wrap your plants, don't wrap them with plastic wrap. Plastic is toxic
to plants and can suffocate them. Instead, you should use kraft paper or newspaper to increase
the chances of your plant surviving the move. Now, if possible, you should try to transport your
plants yourself. This way, you will have complete oversight and won't have to worry about how
someone else handles your plats.
7. Replant as Soon as You Can
And finally, the most important of the seven tips for moving your garden to your new home is to
replant them as soon as possible. The most important thing you need to remember when
transplanting plants is to get them back into the ground as quickly as possible, whether you're
dealing with tomato plants or rose bushes. If possible, dig a trench or appropriate holes for all
your plants in your new garden. You should do this preferably before digging them out of the
old. Be sure to give the trenches plenty of water before transferring your plants into them. This
way, your plant's roots will have the best chance of establishing themselves in the new soil after
you replant them. Remember that your plants' full recovery from the move could take several
months. Therefore, allow them the time they need to recover completely.